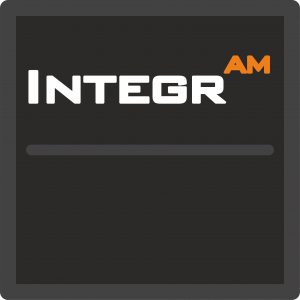 IntegrAM is a network of companies, each of which provides its own program of Process, Post Process, Preparation or surface finishing solutions related to AM. The Team is coordinated by Techno Surface, in order to be able to offer multidisciplinary solutions with a single reference organization. The synergy between the companies of the IntegrAM Team was born in occasion of the Form Next in Frankfurt, in the month of November 2019 – from that date, until the month of August 2021, the agreements as well as the collaboration projects and the necessary infrastructures have been developed to be able to start from September 2021. The result is a specialist brand – able to conceive, design and produce solutions – largely also protected by international patent applications and, for this reason, absolutely exclusive and innovative. Rollwasch is the manufacturer of most of the post-processing and finishing machinery and plants, conceived and designed independently or in collaboration with the IntegrAM Team. A tradition of Made in Italy that is renewed, with over 70 years of experience.  The French partner Spengler is the company with the most experience in 3D printing processes and major AM technologies – a multinational team that was born between Italy and France.
Companies network
Each one of them offers its own program of solutions related to AM.
Coordinated Team
Coordinated by Techno Surface: that offers multidisciplinary solutions with a single point of reference.
Specialized brand
Able to CREATE, DESIGN and PRODUCE solutions
Multinational and Made in Italy
Alliance between Italian and French companies with made in Italy production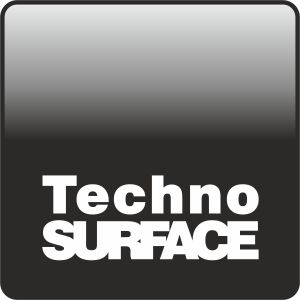 Techno Surface is an Italian company founded in 2015 and specialized in various technologies, with strong convergence towards Additive Manufacturing. Engaged since its inception in technological consultancy and R&D, it has filed a series of specific patents for post-process applications and surface treatments in AM. These innovations include the Eco-Sonic 3D ultrasonic cleaning system, the eco-friendly Steam-Dyeing of polymers. Techno Surface is the coordinator of the IntegrAM program and network.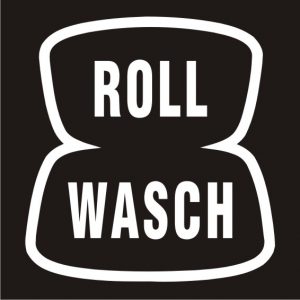 Rollwasch® is an Italian company founded in 1950 in Milan and specialized in surface treatment. Manufacturer of machines and consumer products, Rollwasch® is an innovative SME, always engaged in R&D, which in the last decade has developed a series of patents to revolutionize post-processing and finishing in AM. In 2021 Rollwasch won the first prize in the Innovation 4.0 Award, as part of the 15th edition of the A&T – Automation & Testing Fair, with VibroBLAST technology.

Spengler, a French company founded in 2021 by two Italian engineers who are experts in the design and manufacture of SLS and Additive Manufacturing systems at pre-existing companies. Spengler focuses on three main themes: Consultancy in AM projects, development of "custom" systems, interlocking and machines and distribution of Post Processing and finishing systems.
2018

RAWS

Techno Surface files a patent application for a technology (called RAWS) capable of diagnosing the wear of all types of coatings.

2019

Eco-Sonic

Techno Surface files a patent application for a technology (called Eco-Sonic) capable of performing micro-deburring by cavitation, washing, rinsing and drying of components in Additive Manufacturing with limited costs and spaces.

June and November 2019

VibroBLAST and first logo

Rollwasch Italiana Spa presents a world preview of the VibroBLAST solution at the 3D Print in Lyon -FR, then at the Form Next in Frankfurt -DE.   For the occasion, the first IntegrAM logo was born.

September 2020

VibroBLAST-DCK

Rollwash Italiana Spa presents a world preview of the VibroBLAST-DCK solution at its headquarters in Albiate (MILAN) IT.   The first machine for Unpacking / De-caking for builds originating from SLS or MJF or similar technologies, which deconstructs the build, recovers the additive powders, selects them and cleans the polymer components with VibroBLAST technology.

June 2021

Spengler

Spengler is born, in France, founded by Alessandro Facchini and Stefano Rebecchi, with a 100% background of Additive Manufacturing matrix and with a 360 ° experience in the manufacture / use of software and hardware for AM processes, 3D printing and a wide range of knowledge of post process / surface treatment

July 2021

Steam Surfing

Techno Surface files a patent application for a multidisciplinary and polyvalent technology, called STEAM SURFING, an acronym for Steam Surface Finishing. This technology makes it possible to revolutionize the polymer dyeing sector by reducing the consumption of dye by 10 to 30 times compared to traditional processes, with the STEAM DYEING solution; it also allows to reduce the roughness of polymer components with the STEAM BLAST solution and other related processes, which are part of the Multi Steam process logic.

September 2021

IntegrAM

The IntegrAM brand is presented as a reference of a set of solutions, as a network of specialized companies with the sole objective of offering a complete and specialized program for AM.